Message from the Chair
Community councils in Edinburgh are fortunate to have a city council — whatever we may think of their performance on particular issues — which support them with a high expectation of their ability to contribute to planning and development. EACC are included at a high-level in these processes, and we should be able to make sound, well-founded contributions to city affairs.
I put myself forward as chair of EACC based on my conviction that EACC needs to raise its profile, not only to support local community councils but also to provide, pro-actively, an important route for communities to bring concerns to the attention of CEC and other organisations.
EACC should demonstrate that it is properly representative of the city community councils, drawing on the expertise and experience of all their members, to make an effective and respected contributions. With improved dialogue and communication, we can articulate a coherent and timely 'community of place' perspective to city development.
I look forward to working with all EACC members to further these objectives.
John Tibbitt
John Tibbitt - Chair
I moved to Edinburgh in 1976, when I took up a research post at the then Scottish Office, and I've been here, on and off, since then. I now have an honorary research post at Glasgow University. Living in Leith for the last 10 years, I've been a member for first Leith Links Community Council, and now Leith Central, for the past four years.
I am also the EACC representative on the Edinburgh Partnership.
Steve Kerr - Vice Chair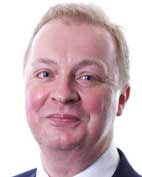 My introduction to Scotland's Community Councils began as a member of a Commission established by the Secretary of State for Scotland. The Commission was established to recommend a concordat between the different levels of elected statutory bodies in Scotland and we met with Community Councils in every area of the country. (This gave me a valuable perspective that has aided the way I approach my work as a Community Councillor.) I subsequently became a member of Corstorphine Community Council for the past 12 years serving first as Treasurer and then as Chairperson. I firmly believe that Community Council's need to change and adapt to be relevant and I would welcome the opportunity to be an agent of that change in Edinburgh
Judy Wightman - Treasurer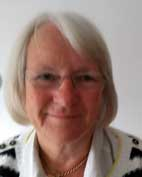 I joined Ratho and District Community Council in about 1983 and was appointed Treasurer in April 1984 and subsequently chair in October 2014, having been de facto vice chair for quite a while! Ratho and District Community Council straddles two wards Almond and Pentland Hills. I was our representative on the Pentland Hills Neighbourhood Partnership and have been the Chair of the funding Panel since 2010 as well as being a member of the Area Board and Safety Panel until they were abolished. I have also represented our Community Council on the Almond Neighbourhood Partnership. I am at present also a member of the Checkpoint group, which looks at the Edinburgh Partnership Community Participation and Communications Strategies. I elected Treasurer of the EACC in 2015
Simon Holledge - Secretary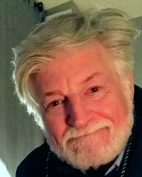 I'm a member of the New Town and Broughton Community Council (Communications Convener/Engagement Officer), also involved in the Five City Centre Community Councils group. As an inner city resident, I've been involved in issues involving protection of the world heritage site, Princes Street Gardens, and the First New Town (of Princes and George Streets etc).
I consider myself an environmentalist: my background is in book publishing and IT, however I was trained as a field archaeologist and I've managed a biodiversity conservation project for the past 10 years. I have a strong interest in community council reform, specifically the redrawing of our boundaries to achieve equality of representation, resources and access to information.
David Bewsey - Admin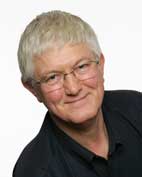 Born in Colinton, Edinburgh where I have lived for all but 15 years. I have always taken great interest in Colinton and the much-valued open spaces within and around it, which I see as a very important asset. For some years I served on the committee of Colinton Amenity Association involved with one of the local Pentlands Neighbourhood Partnership subgroups and supporting improvements within the area. In 2015 I became Secretary to Colinton CC when it was formed and then was elected as Secretary to EACC, but in March 2020 I resigned as a Community Councillor. EACC requested that I remain in an "administration" role to assist the new Secretary and maintain the website.